It's no secret that WordPress packs some pretty neat functionality into its core software. Widgets are easily one of the best features it has to offer. They have intuitive interfaces, they're incredibly handy, and best of all, they allow you to integrate useful functionality to your site without having to modify your theme.
The WordPress Plugin Directory offers all kinds of neat widgets; however, with thousands of options to choose from, separating the wheat from the chaff can be difficult – especially if you're a newcomer to this field. In this post, we'll run the rule over eight of the most useful WordPress widgets out there to supercharge your website.
Let's put everything into context before we begin.
What Are WordPress Widgets?
Being one of the best content management systems out there, WordPress allows its users to customize their website's layout easily using widgets. A WordPress widget is a tool that allows you to add functionality to widgetized areas (such as sidebars) on your theme.
WordPress Widgets add content and features to your Sidebars. – WordPress Codex
While most themes come with their own set of custom widgets, users can install plugins to get access to additional widgets and make their site stand out from the crowd. Sidebars are usually the most common widgetized areas in themes; however, other widget-ready areas may include header, footer, area below the content, and area above the content.
Why Should I Use Them?
Widgets offer a convenient way to add extra functionality to your site without having to mess around with your site's core files or writing code. If, for instance, your theme doesn't come with some functionality that's essential to your site, you can simply add a widget of it.
Intuitive interface. The Widgets screen in your site's admin panel is incredibly intuitive. All you have to do is drag and drop any of the available widgets into a widgetized area. Their simplicity makes them all the more appealing to website owners who aren't particularly technically inclined and steer away from coding.
Easy to configure. Since widgets are lightweight page elements, configuring them is super simple. For instance, the default Recent Posts widget in WordPress allows users to set a title, choose how many number of posts to show, and toggle displaying the post's date. Widgets let you add useful functionality in less than 5 clicks.
Improves your site's visual appeal. Widgets are neat and clean page elements that not only make your site more functional but also improve its visual appeal. Depending upon how your theme handles widgetized areas, widgets can be omnipresent on your site making them great excellent candidates for displaying promotions, CTAs, and ads.
WordPress widgets let you add static and dynamic content to widgetized areas on your theme. With that in mind, let's crack on with our list of must-have WordPress widgets that will supercharge your website.
What Are the Most Useful WordPress Widgets?
We rounded up some of the most useful WordPress widgets to save you time from having to trudge through the WordPress Plugin Directory yourself. The best part is that all of the widgets on our list are free!


If you want to display your recent posts with a bit more dazzle than whatever your WordPress theme has to offer, try out Recent Posts Widget With Thumbnails. It's a lightweight plugin that packs a ton of features to spice up your recent posts display.
The widget allows users to set the post featured image as a thumbnail, define a custom thumbnail if there are no images, and set the height and width of the thumbnail for a personalized experience. In addition to this, you can also display post author, set the excerpt length, and choose to open the post in a new window.
Configuration Options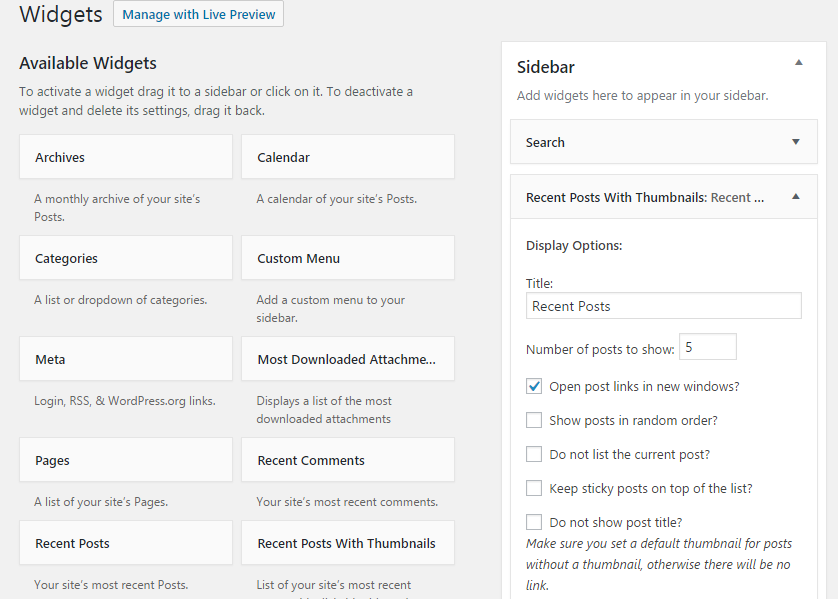 Once you've installed and activated the Recent Posts Widget with Thumbnails plugin, the widget will automatically be added to your Widgets screen. It allows you to configure display options and thumbnail options once you've added it to a widgetized area.
Preview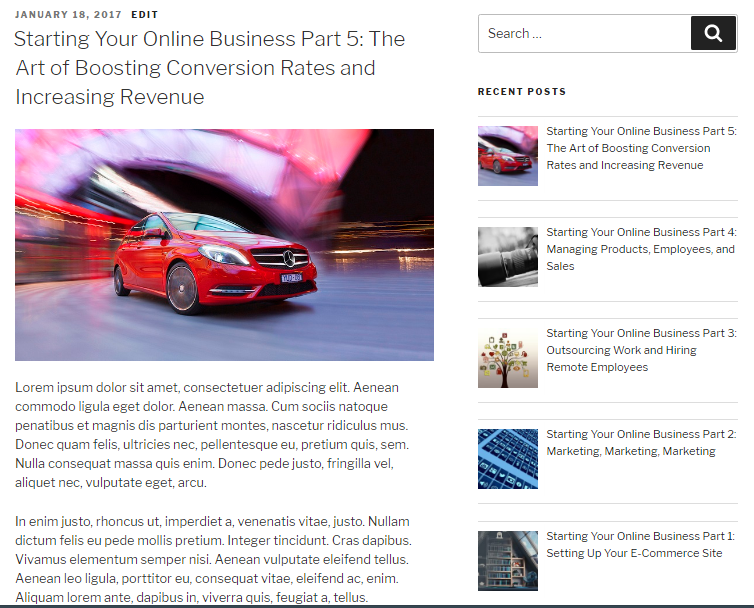 WordPress Popular Posts is all about customizations. With support for shortcodes and the ability to create a custom layout, this widget can fit in with just about any kind of website – personal blog, news, sports, medical – you name it.
It also provides users the ability to have multiple widget placements on their pages in addition to allowing website owners to check statistics about the featured posts from the back-end. WordPress Popular Posts also supports custom post types. Add that up with the widget's multiple placement feature, and you've got yourself a well-rounded solution for directing your audience's attention where you want it.
A notable mention is the widget's multisite compatibility. If you have a couple of sites and want to implement a consistent layout (or a unique one for that matter) across the board, then WordPress Popular Posts is a great pick.
Configuration Options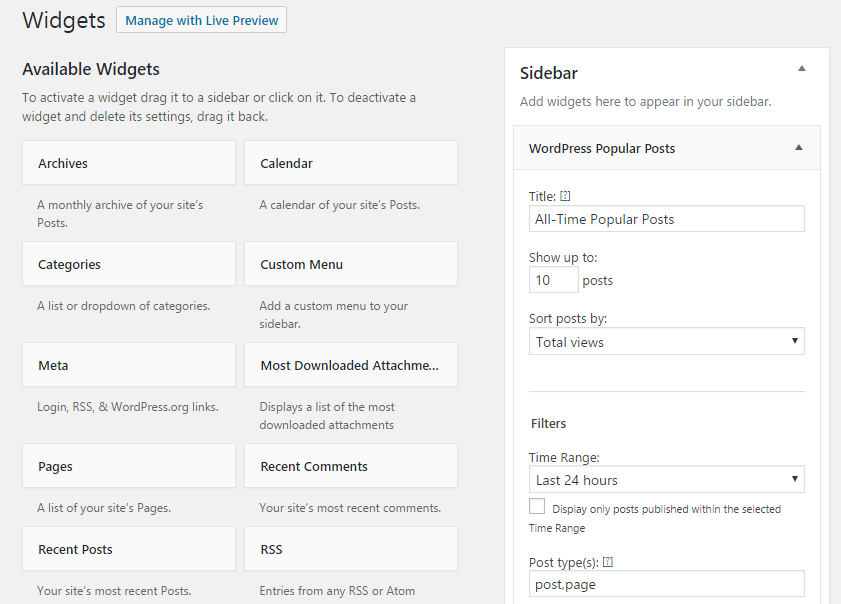 After you've activated the WordPress Popular Posts plugin, its widget should automatically be added to your Widgets screen. It allows you to configure display options directly from the widgetized area. In addition to this, you can head over to Settings > WordPress Popular Posts to check stats and read up on its shortcode usage.
Preview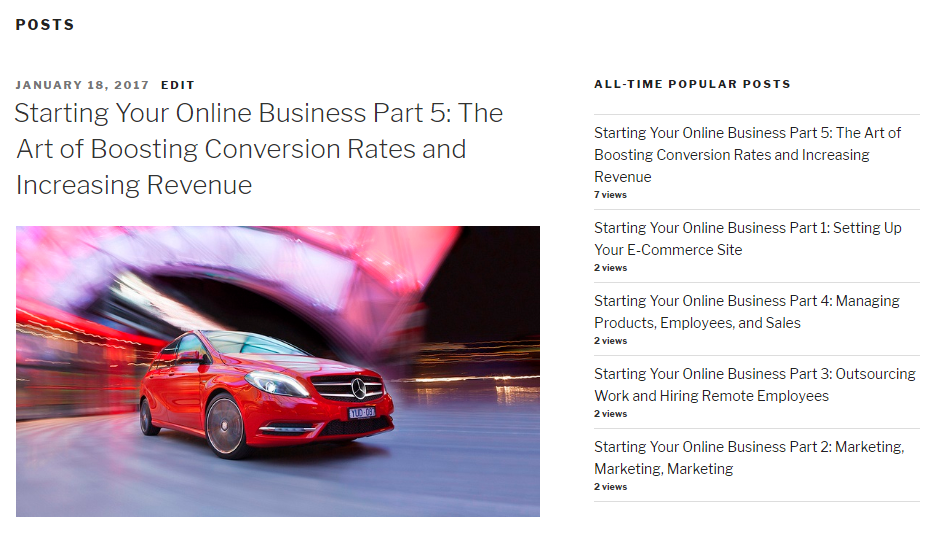 Simple Social Icons is truly what the name implies – a widget that provides you with a simple, hassle-free means of making your content shareable across social media platforms. How simple? Not even a single settings page, simple!
That said, simple doesn't mean lackluster features when it comes to this widget. Users can create links to their social media profiles, customize the widget's color, resize the icons, and even create custom icons with a filter. It also lets you set custom alignment to ensure the widget grabs the visitor's attention without getting in the way. It's an easy solution to direct visitors to over 20 popular social media platforms.
Configuration Options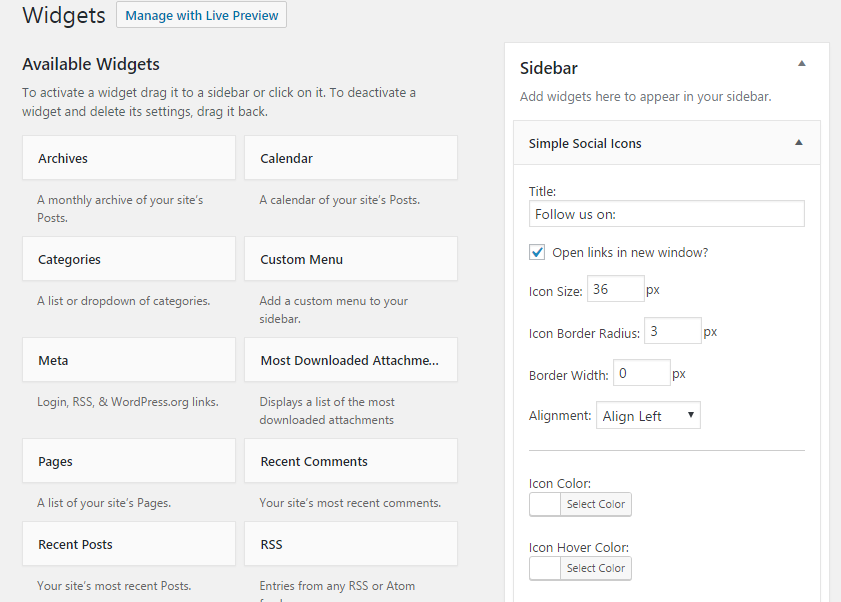 As we mentioned above, you can configure the Simple Social Icons plugin's settings directly from the widgetized areas after you install it. Aside from the display options, users can add profile links for their email, Facebook, Instagram, LinkedIn, Twitter, GitHub, and more.
Preview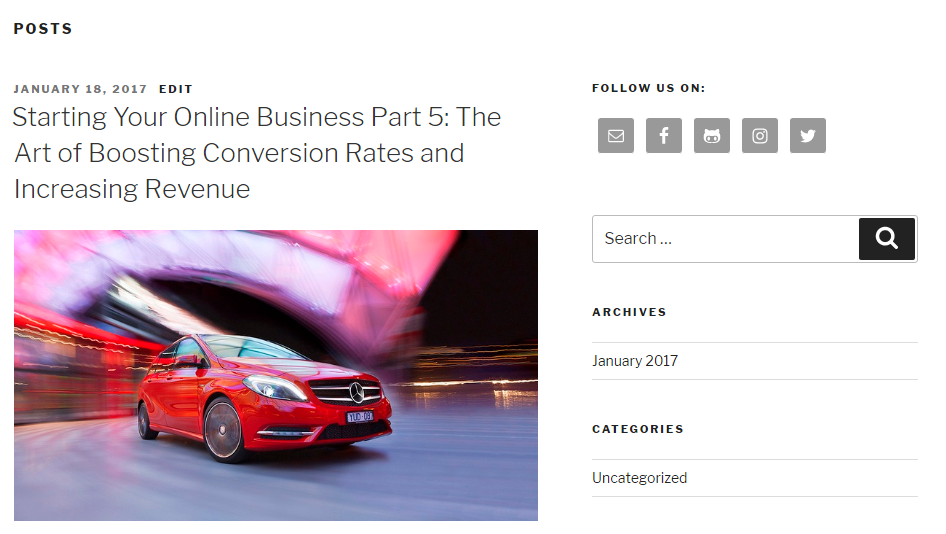 If you need Google Maps on your website, then the Google Maps Widget by WebFactory can set you up in a couple of minutes. The widget supports shortcodes and has options for adding a thumbnail and interactive map. The Google Maps Widget lets you configure your map's color scheme, select the type of map you want to display, and adjust its width and height. In addition to all of this, multi-language support is a great plus.
So put your pin on that map and, if you want a little extra, check out the premium version which packs a lot of added features.
Configuration Options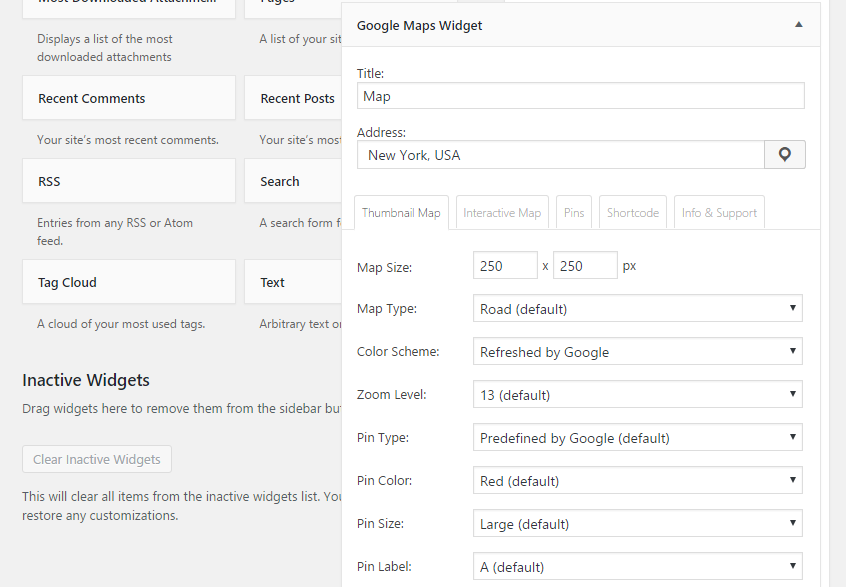 Once the Google Maps plugin is activated, you'll be prompted to head over to Appearance > Widgets to create your own map. The widget comes with tabbed settings to configure the thumbnail map and interactive map. Pins, shortcode, and information and support functionality is available with the premium version.
Preview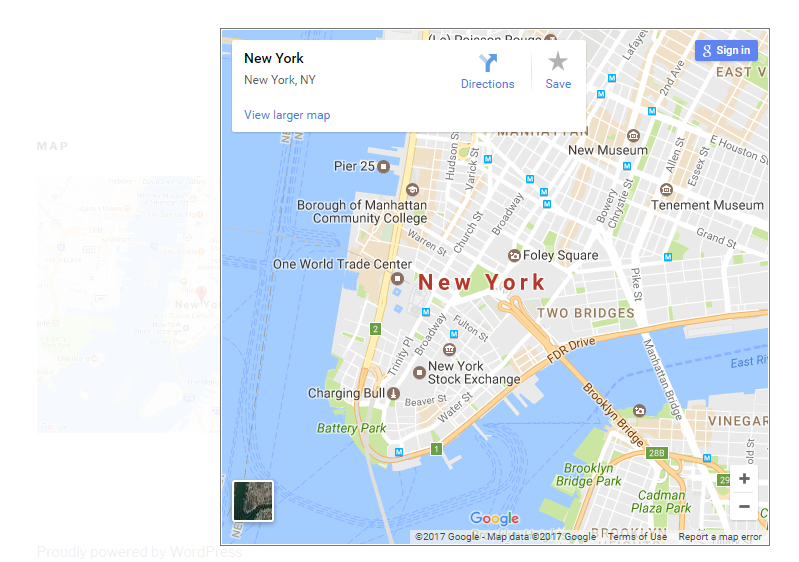 Having the right image at the right place makes a huge difference, and Image Widget can be a great tool for that purpose. With this widget, users can just slap a title and description across the image, resize per their requirement, and then align according to the page's layout. And the widget being multisite-ready spells consistency across the board.
Image Widget is a lightweight package with all the functionality you could need built into it. You can upload an image from your media collection, upload from your machine, or link to an external image.
Configuration Options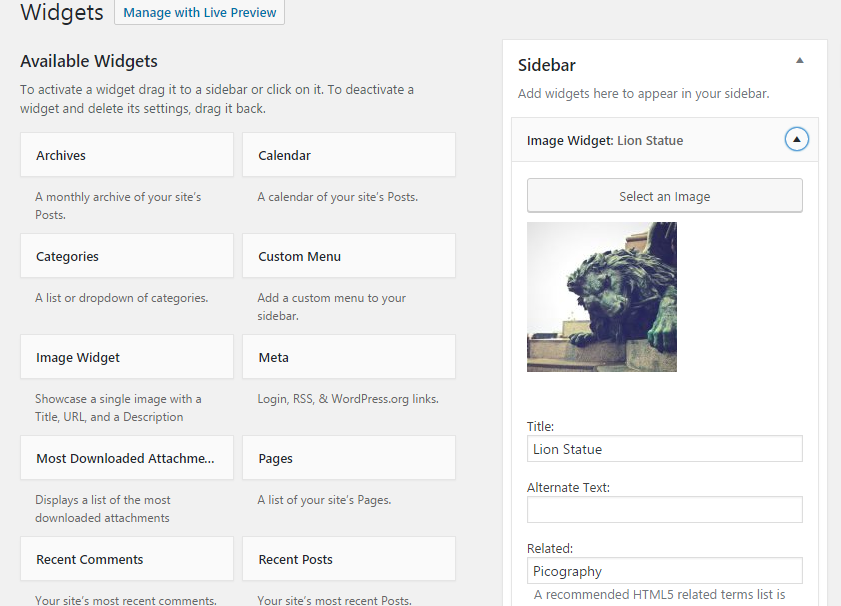 By navigating to Appearance > Widgets, you can drag and drop the Image Widget widget to configure its display options. The widget lets you select which image you'd like to add to the widgetized area. Once you've selected the image, the widget lets you set a title, alternative text, related, caption, link, link ID, size, and alignment fields.
Preview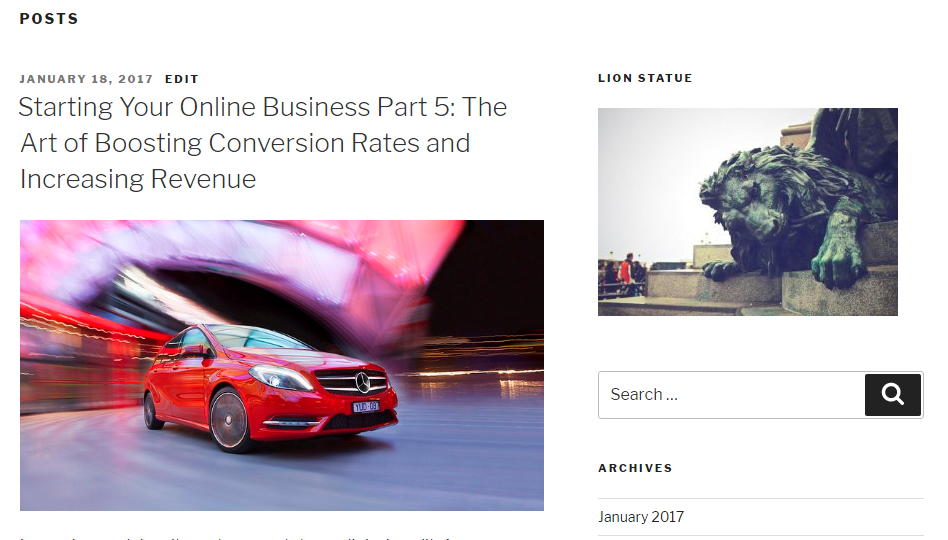 Getting your audience to know your authors better adds more to the human element of your site. Meks Smart Author widget is a great way to put your authors in the spotlight so your visitors know the character behind the content.
The widget can auto detect post author on single posts and lets users create a custom avatar with ease. You can also link the author archive to display alongside the author name and avatar. The flexible options of the widget make setting it up very convenient. A few clicks and you're good to go.
Configuration Options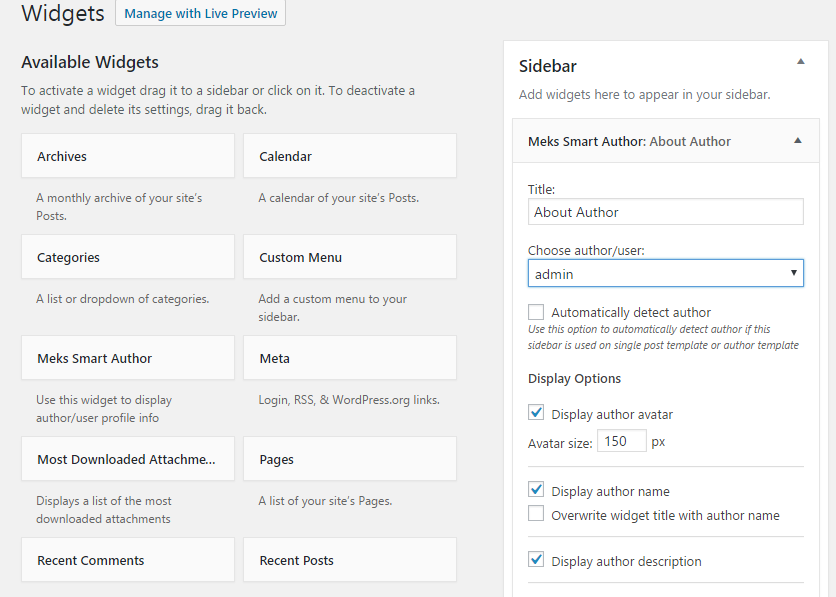 After you activate the Meks Smart Author Widget, head over to the Widgets screen to configure its settings. It allows you to set both general options and display options. These include selecting which author to feature, avatar size, link text to posts, and more.
Preview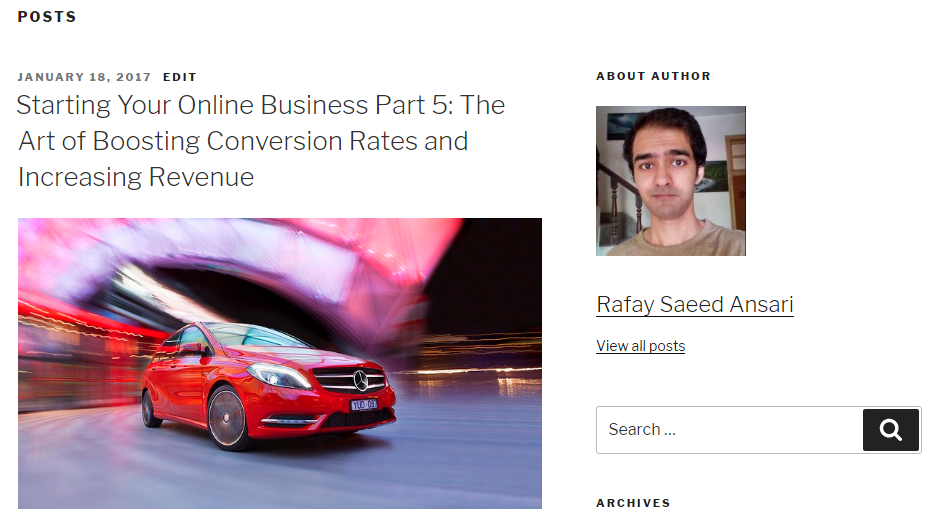 Credibility is key in all matters online, so why not show off what your audience, customers, or clients have to say? Testimonials Widget is a great tool to splash some reviews or testimonials on your website. In addition to reviews, users can also select to add portfolios, videos, or text with images.
It also allows you to select the content you want displayed to be presented in a random slideshow. The slideshow can be filtered using your WordPress categories, post IDs, or tags. The widget has a few transition effects built in and allows for responsive transition between different media types.
Configuration Options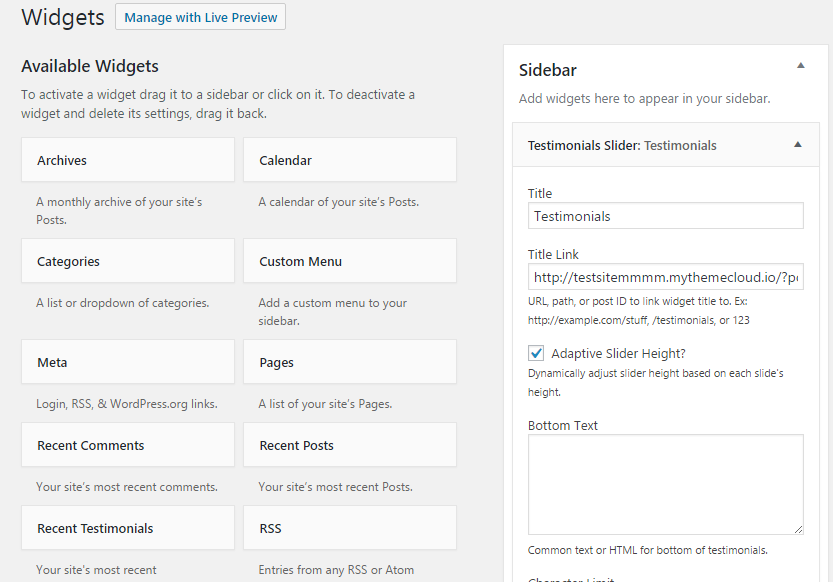 Testimonials Widget prompts you to add testimonials by navigating to Testimonials > Add New. Once you're done with that, you can go to your Widgets screen and configure the testimonials display options. The plugin gives you five different testimonial widgets to choose from.
Preview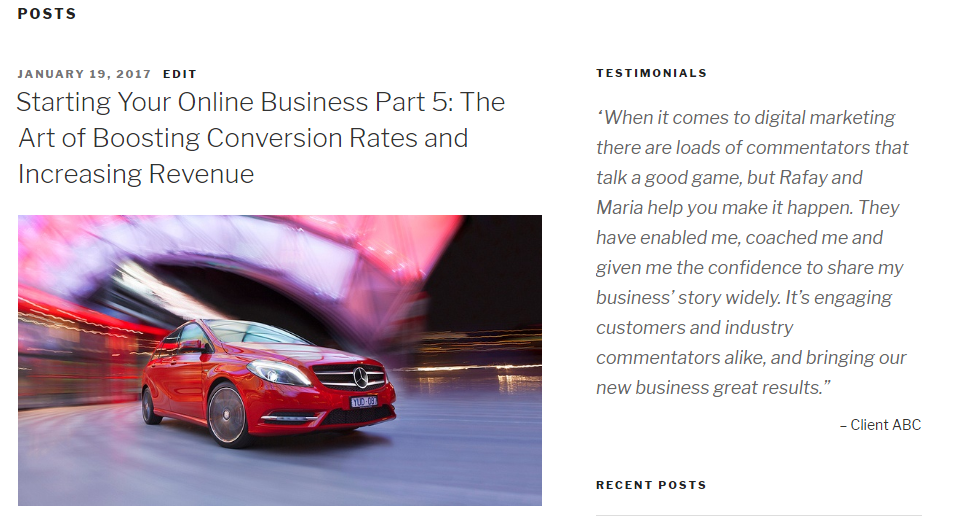 This is not just a calendar widget, this is a complete system for managing events! With Simple Calendar, you can make aesthetically appealing, responsive calendar events without having to create events in WordPress. It also lets you set any public Google Calendar to display events and manage that calendar to update the widget on your website.
The widget comes with options for different time and date formats, time zones, as well as the choice between grid or list display right out of the box. It also offers integration with Event Calendar Newsletter, which can be used to design a newsletter calendar.
Configuration Options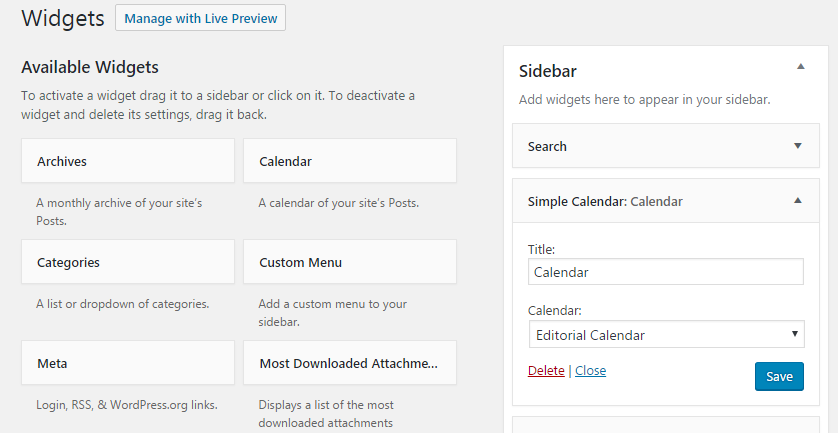 Once the plugin is activated and you've created a calendar, select its title from the Calendar drop-down list in the Simple Calendar widget in the Widgets screen.
Preview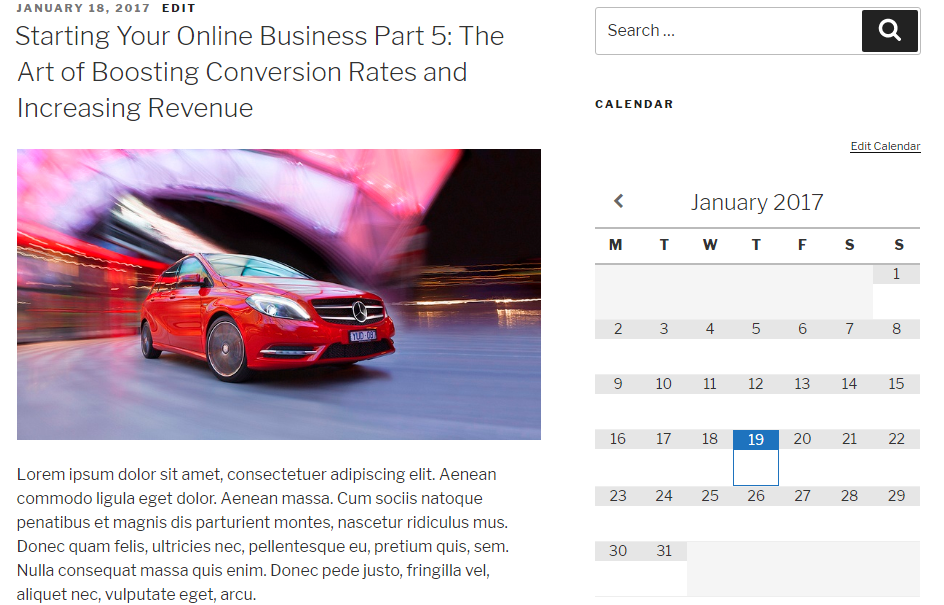 Conclusion
Going that extra mile for your website always pays off in the long run. These WordPress widgets make that task easier and help you deliver more value to your site's viewership. Requiring no coding and bringing more options to the table, these tools are a must-have for many WordPress website owners.
Which widgets are you using to supercharge your WordPress website? Let us know in the comments section below!