Wanderlust, a WordPress Theme for Travelers
The Wanderlust WordPress theme offers a clean and elegant solution for travel bloggers, travel magazines, and journalists. The template's design looks gorgeous with beautiful layouts, striking banners, and a large bold logo at the top of the page that will enhance your branding.
Behind the scenes, Wanderlust comes with lots of useful features and customization options. You'll find 3 frontpage layouts to choose from – a well-organized standard layout, or a grid-style layout that can be customized to span full-width or include a right or left sidebar. The bold frontpage slideshow is perfect for highlighting your best content, travel photos, announcements, offers and more. Better still, the slideshow includes links to your inner pages, which is great for driving visitors further into your site by giving them a peek beneath the surface.
Wanderlust comes with an abundance of custom post formats, allowing you to easily post a wider variety of content. Easily create galleries with large or small banners, audio posts, or document your travels with video content. You'll also find large attractive post banners to accompany your posts. These are great for adding depth to your page content as well.
This template integrates nicely with social media so you can easily connect with your fans on sites like Facebook, Instagram and Twitter, and allow them to share your content. Furthermore, you'll have an Instagram feed that looks awesome when displayed in the sidebar or just above the footer.
In terms of usability, Wanderlust is easy to learn and navigate. It integrates seamlessly with the WordPress Dashboard, allowing you to easily control all the under-the-hood details of running your site.
Every Theme Comes with These Awesome Benefits
Ongoing Updates
Keep your site at the cutting edge with our ongoing theme updates for as long as you're a member.
Shortcodes and Scripts
Access to the Nimbus Shortcode library – including FontAwesome icons, responsive shortcodes, buttons, columns, and more!
SEO Equipped
Manage your SEO using the powerful tools included in your theme.
Custom CSS Capabilities
A priceless feature. Tweak your theme's CSS easily without losing your changes on the next upgrade or having to get into the theme templates.
Fully responsive design
All our themes are optimized for each browser size. From tablet to smartphone to laptop, you'll see a gorgeous site!
Versatile Color Options
The default theme colors don't match your business? Not a problem. Choose from an unlimited number of color options on most of our themes.
Social Media Options
Harness the power of social media by using the social media tools provided with your theme.
Clean code
No mess, no extra weight. Clean code equals a fast site.
Customizable options panel
The Nimbus theme options panel allows you to change design colors and fonts, sizes, choose layouts, or add or remove sidebars.
Photo-friendly layouts
Great for high-visibility imagery, our themes highlight images via sliders, featured image areas, featured posts, and more.
Typography Options
Incorporate any number of fonts from our hand-selected collection of Google fonts.
Top-Notch Security
Your site template adheres to WordPress best practices to ensure continued compliance and security.
Join 934,981+ Nimbus Users
Get all the benefits of a professional web team, without the price tag!
Single Theme
Includes a 30 day free trial of support and updates, then $9/mo gets you ongoing access.
ALL-ACCESS PASS
Best Value!!
Get Immediate Access to ALL Nimbus Themes

GPL-Compatible

Use Licenses on Unlimited Domains
Unlimited

Theme

Support From our Experts*
All Theme Updates to Keep Your Site Up-To-Date*
Access to All Theme-Related Design Files
*Includes a 30 day free trial of support and updates,
then $15/mo gets you ongoing access. Cancel anytime!
Thoughts from Nimbus members...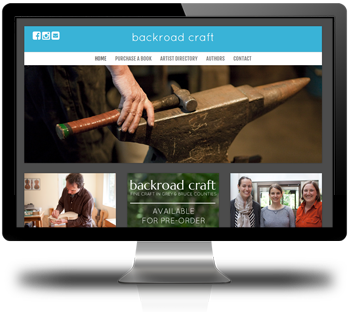 I would definitely give it a 5-star rating! One other thing, I love the theme, this is the first Nimbus theme I have used and I am impressed with it... so many options!
~Kate Civiero, Backroad Craft