Democratic Campaign WordPress Theme
The Democratic Candidate WordPress Theme is perfectly tailored to work as a turnkey website for any candidate, at any level, running for office as a democrat or in office as a member of the democratic party. Our goal is to make launching your campaign or political website as easy as loading a theme, typing in your platform, and clicking the publish button.
Branding is paramount in politics, and this WordPress theme will make your campaign or platform look amazing — like you have a team of designers and consultants carefully crafting your every move.
Collect donations from day one! By just entering the email associated with your Paypal account, you can collect donations in full compliance with recording requirements.
Your website will be fully responsive, meaning it will look great on the smallest smartphone as well as the biggest desktop monitor. Use responsive shortcodes to display different content depending on the dimensions of the browser window. This allows you to specifically target mobile users with unique political messaging.
Every Theme Comes with These Awesome Benefits
Ongoing Updates
Keep your site at the cutting edge with our ongoing theme updates for as long as you're a member.
Shortcodes and Scripts
Access to the Nimbus Shortcode library – including FontAwesome icons, responsive shortcodes, buttons, columns, and more!
SEO Equipped
Manage your SEO using the powerful tools included in your theme.
Custom CSS Capabilities
A priceless feature. Tweak your theme's CSS easily without losing your changes on the next upgrade or having to get into the theme templates.
Fully responsive design
All our themes are optimized for each browser size. From tablet to smartphone to laptop, you'll see a gorgeous site!
Versatile Color Options
The default theme colors don't match your business? Not a problem. Choose from an unlimited number of color options on most of our themes.
Social Media Options
Harness the power of social media by using the social media tools provided with your theme.
Clean code
No mess, no extra weight. Clean code equals a fast site.
Customizable options panel
The Nimbus theme options panel allows you to change design colors and fonts, sizes, choose layouts, or add or remove sidebars.
Photo-friendly layouts
Great for high-visibility imagery, our themes highlight images via sliders, featured image areas, featured posts, and more.
Typography Options
Incorporate any number of fonts from our hand-selected collection of Google fonts.
Top-Notch Security
Your site template adheres to WordPress best practices to ensure continued compliance and security.
Thoughts from Nimbus members...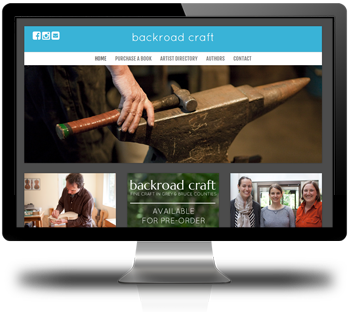 I would definitely give it a 5-star rating! One other thing, I love the theme, this is the first Nimbus theme I have used and I am impressed with it... so many options!
~Kate Civiero, Backroad Craft