Republican WordPress Theme
Jump-start your political campaign with the Republican WordPress theme. Carefully designed by our team of website design professionals, this theme will ensure your campaign puts the very best face forward. Your electorate will think you have a private team of consultants crafting your political brand.
In designing this theme for Republican candidates, we took pains to put core message and values first. With this in mind, we developed a Candidate's Message area that can be included at the top of every page. This locale provides an opportunity to highlight core values and campaign themes alongside a photo of the candidate. In addition, three featured page locations situated in the banner area on the home page ensure your community understands what is most important to you when they first reach your website.
We know that fundraising has to be front-and-center in any well-organized political campaign, so we've built in all the tools you need to collect donations from the public. The best part is, you'll only need a PayPal account to get started. By entering a PayPal account email, you'll be activating a range of donation paths for your supporters to follow.
Every Theme Comes with These Awesome Benefits
Ongoing Updates
Keep your site at the cutting edge with our ongoing theme updates for as long as you're a member.
Shortcodes and Scripts
Access to the Nimbus Shortcode library – including FontAwesome icons, responsive shortcodes, buttons, columns, and more!
SEO Equipped
Manage your SEO using the powerful tools included in your theme.
Custom CSS Capabilities
A priceless feature. Tweak your theme's CSS easily without losing your changes on the next upgrade or having to get into the theme templates.
Fully responsive design
All our themes are optimized for each browser size. From tablet to smartphone to laptop, you'll see a gorgeous site!
Versatile Color Options
The default theme colors don't match your business? Not a problem. Choose from an unlimited number of color options on most of our themes.
Social Media Options
Harness the power of social media by using the social media tools provided with your theme.
Clean code
No mess, no extra weight. Clean code equals a fast site.
Customizable options panel
The Nimbus theme options panel allows you to change design colors and fonts, sizes, choose layouts, or add or remove sidebars.
Photo-friendly layouts
Great for high-visibility imagery, our themes highlight images via sliders, featured image areas, featured posts, and more.
Typography Options
Incorporate any number of fonts from our hand-selected collection of Google fonts.
Top-Notch Security
Your site template adheres to WordPress best practices to ensure continued compliance and security.
Thoughts from Nimbus members...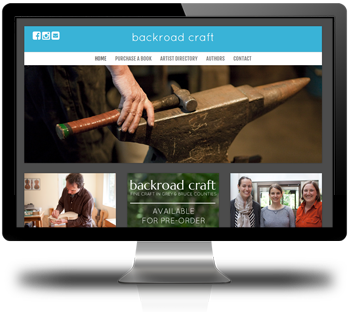 I would definitely give it a 5-star rating! One other thing, I love the theme, this is the first Nimbus theme I have used and I am impressed with it... so many options!
~Kate Civiero, Backroad Craft