Ever wish you could have grunge textures in scalable vector format for logos, album art, or t-shirt design? Nimbus Themes is giving away this vector art grunge texture pack. Sure to be useful!

Photoshop is normally your go-to program if you want to create a dirty-grunge effect in your images–but what about when you'd prefer to have a scalable design in vector art form? That's why we created these grunge texture objects for Illustrator. Add these vector art grunge objects to your toolbox so you can use them for quick reference next time you need to design a dirty, grunge image in SVG format. These grunge textures are perfect for music labels, pop art, logo creation, screenprints and t-shirt design, and anything else you can think of.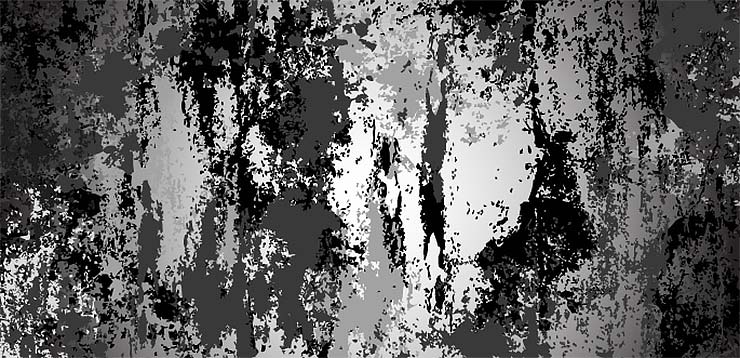 This free download is available in native Illustrator format. Please consider sharing if you like it. This content is free for personal and commercial work as per the Creative Commons License below. You may not hotlink or claim it as your own by redistributing or reselling. Please see the license for more information and clarification if you have questions.
This work is licensed under a Creative Commons Attribution 4.0 International License. Please link to this page when providing image attribution.